The God Of All Ministry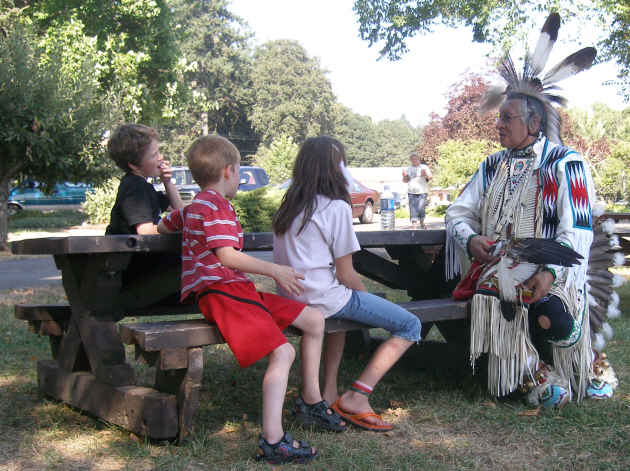 This ministry endeavors to help Native Americans recognize God the Father, Son, and Holy Ghost as their Creator. That He loves them as He created them, and that they have true value in His eyes. To dispel the lie that they must give up their culture to be accepted by the "White man's God." To know He is their God. And that they have God given gifts, authority, and a responsibility to share those with the body of Christ. God intended for them to be co-equal partners in the Great Commission.
In cooperation with Wiconi International, Broken Walls Ministry, and others, we help organize and facilitate the promotion and appearance of Nationally and internationally known Native American Christian speakers, worship leaders, and leadership in Oklahoma, like Richard Twiss and Jonathan Maracle.
| | |
| --- | --- |
| | Meers. OK |
We believe bringing prominent Native American speakers in who are a role model for strong Christian family living, and carry a message of "God created you," goes a long way in turning on the lights of truth in the minds of young Native American Men and women.
We participate in several local Powwows working together with Native Christians as a Christian presence at the powwow to serve and assist rather than judge. We are often called on to pray for the powwow, or to pray with and for individuals at the powwow. This too is an ongoing ministry that we are continuously looking for opportunities to bring in Native American leaders, and speakers; and share Christ in culturally contextual ways. We remain open to any opportunities that may present themselves throughout the year.